Tapeler Model 1501

Tapeler Cube Taper
Watch The Cube Taper In Action!
Tapeler Mailer Bag
Watch The Mailer Bag In Action!
Tapeler Web Taper
Watch The Web Taper In Action!
Welcome to Tapeler Tape Machines, Inc.
Tapeler Tape Machines is the leading manufacturer of tape application machinery and turnkey systems and has been since 1968. Constant research and experience in designing thousands of applications have resulted in equipment that is virtually indestructible. We offer the latest design in tape applicators, tape dispensers and laminating equipment in the industry. Tapeler Tape Machines cover a wide range of tape sealing technologies, including film, foam, hook and loop, paper, reinforced paper, poly linered, fabric type tapes and many other styles. Our customer background includes the automotive, medical, electronic and computer industries as well as plastics and textiles industries.
While we have stock machines ready for purchase, we also work closely with our clients on customized engineering solutions for their individual needs.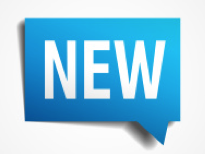 Tapeler Tape Machine Systems…
We Produce the Products to Meet All of Your Needs…
• Tape Application Machines
• Tape Unwinding Dispensers
• Tape Rewinding Dispensers
• Pressure Sensative Tape Applicators
• "Cut to Length" Tape Heads Range from 5/8" Lg to 6" Lg
• Custom Tape Application Systems
• Hook & Loop Application Machines
• Hook & Loop Unwinding Dispensers
• Hook & Loop Rewinding Dispensers
• "Hook & Loop" Tape Heads Range from 1½" Lg to 6" Lg
• Custom Hook & Loop Application Systems